Insertion Electromagnetic Flow Meter
The insertion electromagnetic flow meter is a type of flowmeter divided by structure. The working principle of the plug-in electromagnetic flowmeter is based on Faraday's law of electromagnetic induction. In the electromagnetic flowmeter, the conductive medium in the measuring tube is equivalent to the conductive metal rod in the Faraday test, and the two electromagnetic coils at the upper and lower ends generate a constant magnetic field. When a conductive medium is flowing through, an induced voltage is generated. The insertion type electromagnetic flow meters available in ATO are in a variety of sizes, such as DN100, DN300, DN350, DN400, DN450, DN500, DN600, DN700 and so on. ATO supplier in China will also provide quality customized service.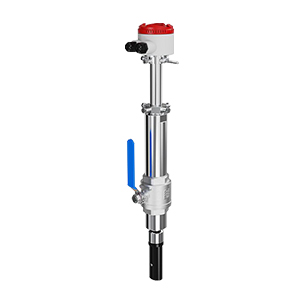 Features:
The plug-in structure can be easily installed and disassembled without stopping water under low pressure or under pressure.
Adopt advanced low frequency square wave excitation. Zero stability, strong anti-interference ability and reliable work. The magnetic flow meter also works reliably.
The flowmeter is not limited to 0-10 mA (DC) or 4-20 mA (DC) standard current output and 1-5 kHz frequency output at the same time.
The flow measurement range is large. The full-scale flow rate in the pipeline under test can be arbitrarily set from 1 m/s to 10 m/s, and the output signal has a linear relationship with the flow rate.
Specification:
| | |
| --- | --- |
| Model | ATO-LDGC-MIK |
| Port Size | DN100-3000 mm |
| Working Pressure | ≤1.6 Mpa |
| Working Temperature | ≤70℃ |
| Upper Limit Range | 1-10 m/s |
| Accuracy of Measurement | ±2.5% |
| Conductivity | ≥50% |
| Medium | water |
| Electrode Material | 304, 304L, 316, 316L, Hastelloy alloy, titanium |
| Maximum Distance | ≤50m |
| Cable | RVVP double core shielded cable or STT3200 four core three shield cable |
| Compact Type | IP65 |
| Buried Depth | Not deeper than 5 meters |
| Repetitiveness | 0.16% |
| Maxium Measurement Error | ±0.1 ℃ |
Structure: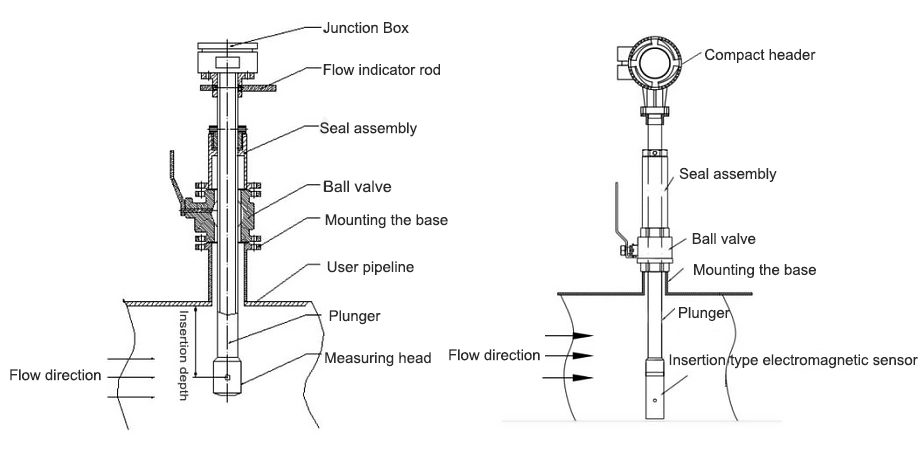 Wiring: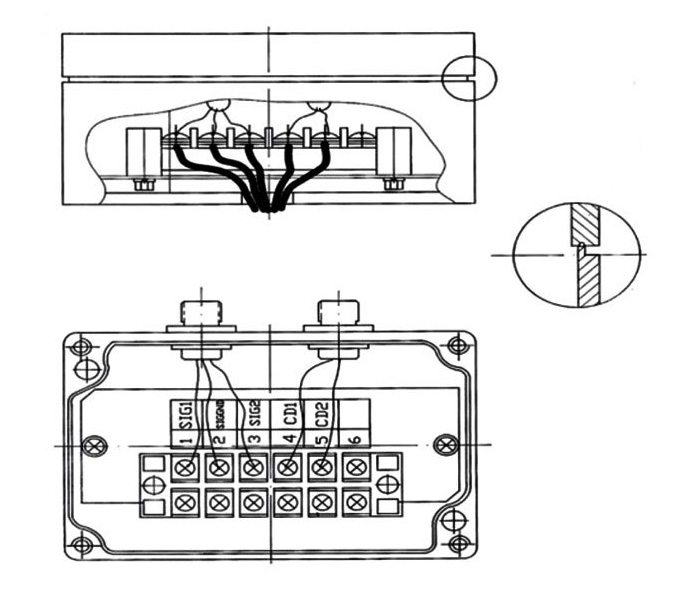 Pipe Diameter Parameter: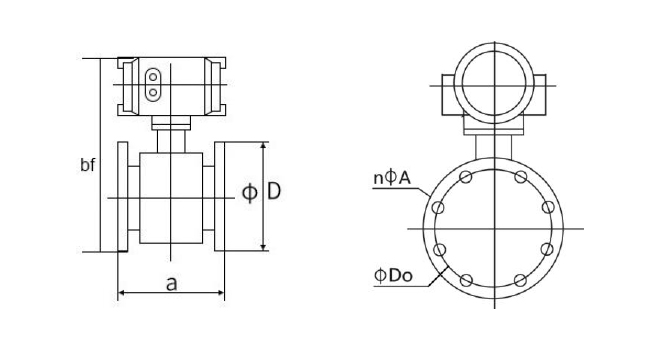 DN
a
bf
D
Do
n*A
Pressure Resistance
100
250
410
215
180
8*18
1.6 MPa
125
250
440
245
210
8*18
150
300
469
280
240
8*23
200
350
522
335
295
12*23
250
450
824
405
355
12*25
300
500
624
440
400
12*23
1 MPa
350
550
1029
500
460
16*23
400
600
737
565
515
16*25
450
600
786
615
565
20*25
500
600
839
670
620
20*25
600
600
944
780
725
20*30
700
700
1052
895
840
24*30
800
800
1164
1015
950
24*33
900
900
1264
1115
1050
28*33
1000
1000
1374
1230
1160
28*36
1200
1200
1589
1405
1340
32*33
0.6 MPa
Related Products