Digital Gas Flow Meter
ATO provides small gas mass flow meter from China, which is available for flow range 0~20L/min with 6mm diameter and 0~250L/min with 12mm diameter. ATO supplied gas mass flow meter is used for instant flow rate testing and flow accumulation calculation and suitable for different gas like compressed air, oxygen, nitrogen, CO2, Ar and other inactive gases, etc. Factory price and high reliability.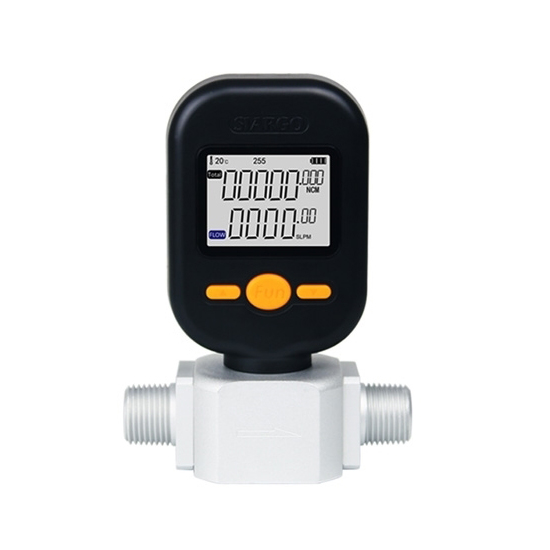 Specification:
Model
ATO-MF5706
ATO-MF5708
ATO-MF5712
Flow Range
0~20L/min
0~100 L/min
0~250 L/min
Power Supply
4 AA batteries (LR6) or 5-24V DC
Power Adapter
Input: 100-240V AC, 50/60Hz, Output: 7V DC, 0.2A
Power Consumption
≤10mW
Signal Output*
RS 485
Display
LCD
Display Unit
Instantaneous flow rate: L/min, Flow accumulation: m3
Instantaneous Flow Resolution
0.01 L/min
Flow Accumulation Resolution
0.001 m3
Working Pressure
≤0.8MPa
Pressure Loss
≤600Pa
≤1000Pa
≤2000Pa
Working Temperature
-10℃ ~ +55℃
Keyboard
3 keys
User Interface
Type-C USB port (This interface is connected to the power adapter for power supply, power cable is 0.5m, and it can also be used as a connection interface for 485 communication.)
Calibration
Air @20℃, 101.325kPa
DN
6mm
8mm
12mm
Mechanical Connection
NPT 1/4"
NPT 3/8"
NPT 1/2"
Weight
185g (Copper body)
270g (Aluminium alloy body)
350g (Aluminium alloy body)
Protection Class
IP40
Gas *
Air, N2, O2, Ar, CO2, other gases
Accessories

1. Power adapter, Type-C USB with 0.5m cable
2. RS485 data cable, Type-C USB port


Dimension: (Unit: mm)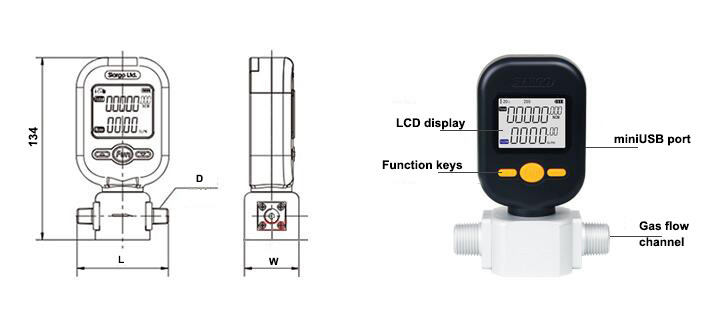 | | | | |
| --- | --- | --- | --- |
| Model | L | W | D |
| ATO-MF5706 | 67 | 40 | NPT 1/4 |
| ATO-MF5712 | 98 | 50 | NPT 1/2 |
Accessories: (Optional)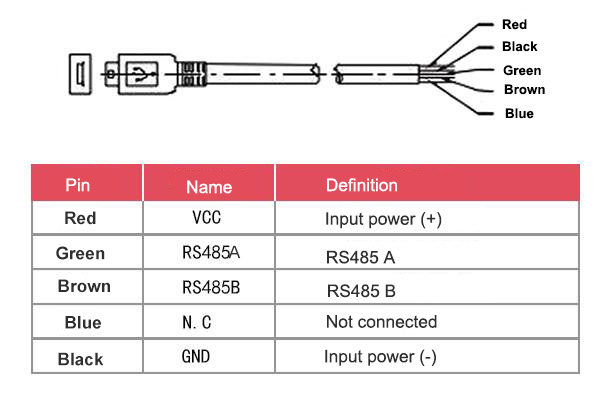 Note: The optional miniUSB cable is used for the connection to external power supply and RS485 communication.
Related Products